RSS
GIGABYTE P55A-series motherboard obtains USB 3.0 Motherboard Certification Officially

The GIGABYTE P55A-series motherboards support the latest generation SuperSpeed USB 3.0 technology made possible through an onboard NEC uPD720200 host controller. With superfast transfer rates of up to 5 Gbps, users are able to experience an almost a 10x improvement over USB 2.0. Additionally, backwards compatibility with USB 2.0 assures users of long term use of their legacy USB 2.0 devices. The onboard NEC SuperSpeed USB 3.0 technology also provides new power management features that include increased maximum bus power and device current draw to better accommodate power-hungry devices.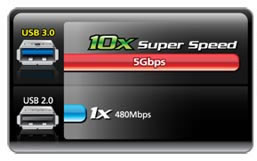 * USB 3.0 10x performance is a maximum theoretical value. Actual performance may vary by system configuration.
Dynamic Energy Saver™ 2

GIGABYTE Dynamic Energy Saver™ 2 incorporates a host of intelligent features that, at the click of a button, utilize a proprietary hardware and software design to considerably enhance PC system energy efficiency, reduce power consumption and deliver optimized auto-phase-switching for the CPU, Memory, Chipset, VGA, HDD, and fans.
Ultra Durable 3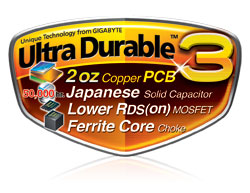 Cechy charakterystyczne płyt głównych z zastosowaniem technologii GIGABYTE Ultra Durable™ 3 to japońskie kondensatory aluminiowo-polimerowe o podwyższonej trwałości, podwójna ilość miedzi wewnątrz PCB, cewki z rdzeniem ferrytowym oraz tranzystory MOSFET o niskim współczynniku RDS(on). Technologia ta zapewnia niższą temperaturę i lepszą wydajność energetyczną płyty głównej.
more
Intel® Core i7 / Core i5 LGA 1156 Processors

The Intel brand new computing architecture based on the innovation of micro-architecture transforms 3-chip solutions to a 2-chip platform. The next generation Intel
®
Core™ i7/ Core™ i5 processors with LGA1156 package integrate graphics and memory controller to support dual channel DDR3 memory. Supporting Intel Turbo Boost technology and Hyper-Threading Technology, Intel
®
Core™ i7/ Core™ i5 processors provide the overwhelming performance with optimized power efficiency
Industry leading 12 Phase Power VRM Design
GIGABYTE's leading 12 phase power VRM design utilizes the highest caliber components to provide unadulterated, smooth power delivery for the CPU. GIGABYTE's 12 phase power design enables better delivery of power to supercharge your system, giving power users unparalleled overclocking ability and lower temperatures to reach maximum performance levels.
The 12 phase power VRM has been designed and engineered to deliver fast transient response times through quick and seamless power delivery during extensive CPU loading variations. In addition, heat from the VRM is effectively reduced by spreading the load between the 12 power phases, resulting in a cooler and more stable platform.
DDR3 2200+ Support

Supports Intel Core™ i7/ Core™ i5 processors delivering native support for DDR3 memory up to 2200+MHz by the enhanced design of GIGABYTE, Intel Core™ i7/ Core™ i5 processors feature the memory controller integrated directly into the processor die, rather than as part of the Northbridge as in previous generations, allowing for faster memory performance.
* Please refer "Memory Support List" for memory support information
Technologia On/Off Charge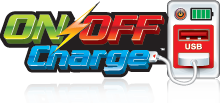 Technologia GIGABYTE On/Off Charge pozwala na ładowanie iPhone, iPad oraz iPod Touch bez względu na to czy twój PC jest włączony czy wyłączony. Pochodząca od entuzjastycznie przyjętej technologii 3x USB Power, On/Off Charge pozwala na uzyskanie większej mocy z portów USB niż standardowo, tak aby ładowanie poprzez PC było tak szybkie jak przy użyciu ładowarki...
więcej
Uwaga: Ze względu na ograniczenia w niektórych telefonach komórkowych, możliwa jest konieczność podłączenia telefonu do systemu PC zanim przejdzie on w tryb S4/S5 pozwalający na szybkie ładowanie za pomocą portów USB z funkcją On/Off Charge. Czas ładowania może się różnić w zależności od modelu
*Wsparcie 3X USB power może zależeć od modelu.

3x USB Power Boost
Płyty główne GIGABYTE wspierają technologię 3xUSB power boost, zapewniając lepszą kompatybilność i większą moc dla urządzeń USB. USB power desing od GIGABYTE umożliwia także wydajną regulację napięcia w całym zakresie, co znacznie poprawia kompatybilność urządzeń USB. Specjalne bezpieczniki gwarantują mniejsze spadki napięcia, co zapewnia większą stabilność oraz obfite dostawy energii.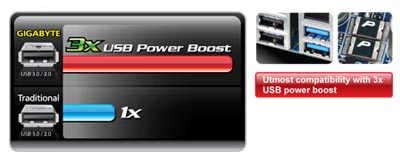 Wsparcie dla Dolby Home Theater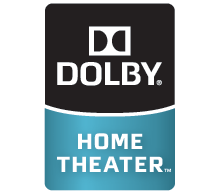 Zapewnia żywy, przestrzenny dźwięk przy odtwarzaniu muzyki, filmów czy podczas gry, przy użyciu od dwóch do ośmiu głośników oraz jakiegokolwiek zestawu słuchawek.
SATA 6 Gbps Support

Yet another onboard feature of GIGABYTE motherboards are Marvell's SE9128 chips for high-speed SATA Revision 3.0 compatibility, delivering superfast 6Gbps link speeds for twice the data transfer rates of SATA Revision 2.0 (3 Gbps). When used in RAID 0 (Stripe) mode, GIGABYTE motherboards offer even faster data transfer rates of up to 4x the speed of current SATA interfaces.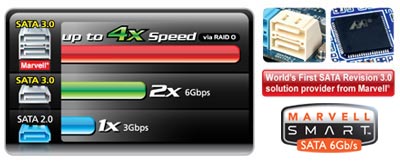 * SATA3 RAID 0 4x and SATA3 2x performance are maximum theoretical values. Actual performance may vary by system configuration.
* SATA3 SSDs are not recommended for use in RAID 0 mode on Marvell SE9128 ports.
Multi-display support with ATI CrossFireX and NVIDIA SLI™

This GIGABYTE motherboard supporting both ATI CrossFireX and NVIDIA SLI™ delivers the ultimate in graphics performance for gaming enthusiasts who demand the highest frame rates without compromising on resolution.

Wsparcie ErP Lot 6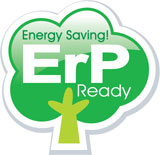 ErP (Energy-Related Products Directive) jest to część Polityki Środowiskowej Unii Europejskiej. Opiera się ona na trosce o środowisko w dobie rozprzestrzeniania się urządzeń elektronicznych, oraz na sposobach ulepszenia wydajności energetycznej dla lepszego i zdrowszego życia. GGABYTE wspiera ErP i produkuje płyty, które skutecznie poprawiają efektywność systemu.
Thermal Design
Inspired by the performance and sleek lines of today's modern racing vehicles, GIGABYTE's stylish thermal solution is designed for extreme performance and ultra coolness.
XHD (eXtreme HardDrive) - Accelerating hard drive performance with ease
Accelerating system performance is made easy with the user friendly GIGABYTE eXtreme Hard Drive (X.H.D). GIGABYTE eXtreme Hard Drive (X.H.D) provides a quick and easy way to boost your hard drive performance simply by adding another hard drive.
Cloud OC

GIGABYTE Cloud OC to darmowa aplikacja, która ułatwia podkręcanie komputera poprzez urządzenia obsługujące przeglądarki internetowe, takie jak smartfon, iPad, Iphone, netboo czy notebook. Dzięki funkcji przeglądarki urządzenie łączy się z PC poprzez internet, Bluetooth czy ethernet, jego funkcje podzielone są na 3 grupy: Tuner, Informacja o Systemie, Sterowanie...więcej

Hotkey OC

GIGABYTE Hotkey OC allows users to create and save various profiles that can be adopted for different benchmarks. Hotkey OC then allows users to jump between these profiles on the fly so that the best profile for each segment within the benchmark can be used to optimize scores and boost overall performance. So, for example, when running 3DMark 06, the 1st profile might be optimized for graphics and can be used for the first two graphics tests, then, the next two tests can utilize the 2nd profile which might be optimized for CPU tests, and one could jump back to the 1st profile again for the final two graphics (shader) tests...
more

Smart TPM - A smarter, better way to protect your data

TPM function is optional due to different regional policy
GIGABYTE Smart TPM provides the industry's highest level of data protection with 2048 bit hardware encryption. Smart TPM allows users to store their digital key on a USB thumb drive. In addition, Smart TPM allows users to lock the protected data remotely using a Bluetooth
®
enabled mobile phone.
Note: GIGABYTE motherboards do not include a Bluetooth® receiver; the addition of a 3rd party Bluetooth receiver is required.
Certyfikat pod Windows® 7
Płyta główna zakwalifikowana do certyfikatu WHQL (Windows Hardware Quality Labs) na Windows 7 od Microsoft®, ustala standard przyszłych certyfikowanych płyt głównych pod Windows 7...
więcej
Smart 6 – Łatwiejsze zarządzanie systemem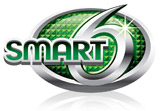 Narzędzie GIGABYTE Smart 6™ zostało zaprojektowane z myślą o łatwości obsługi i oferuje kombinację 6 nowoczesnych narzędzi programistycznych, które zapewniają łatwiejsze i lepsze zarządzanie systemem. Smart 6™ pozwala na polepszenie wydajności, zredukowanie czasu startu systemu, zapewnienie bezpieczeństwa i łatwego przywrócenia poprzednich ustawień dzięki jednemu kliknięciu.

Smart QuickBoot
Przyspiesza uruchamianie komputera


Smart DualBIOS


Podwójna ochrona sprzętowa i przechowywanie haseł

Smart QuickBoost

*


Łatwy i szybki overclocking

Smart Recorder


Monitorowanie i nagrywanie ważnych czynności

Smart Recovery


Łatwy powrót do poprzednich ustawień i odzyskanie danych

Smart TimeLock


Kontroler czasu dostępu do komputera
* Dostępność narzędzia SMART QuickBoost jest zależna od modelu płyty.
Auto Green - automatyczny system oszczędzania energii via Bluetooth®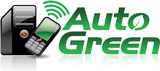 Technologia AutoGreen pozwala na oszczędzanie energii, przez automatyczne wprowadzenie komputera w stan uśpienia, gdy Twój telefon wyposażony w Bluetooth znajduje się poza zasięgiem komputera PC.
Uwaga: Płyty główne GIGABYTE z technologią Auto Green nie zawierają odbiornika Bluetooth®; dodatek odbiornika Bluetooth jest konieczny aby korzystać z dostępu do danych za pomocą Bluetooth® w telefonie komórkowym.
* Zamieszczony materiał został udostępniony jedynie w celach informacyjnych. GIGABYTE zastrzega sobie prawo do wprowadzania zmian w specyfikacji produktu i udostępnionych informacji o produkcie bez wcześniejszego powiadomienia.
* Przedstawiane dane są oparte na maksymalnych teoretycznych wydajnościach przedstawionym przez producentów chipsetów lub organizacji określających zakres tych specyfikacji. Rzeczywista wydajność może się różnić w zależności od konfiguracji systemu.
* Wszystkie znaki towarowe są własnością ich właścicieli.
* Z uwagi na budowę systemu, zakres pamięci może się różnić.